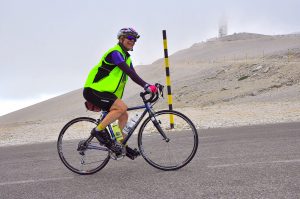 Barbara L. Tesner, CFRE, established BLT Philanthropy Services to expand her reach in helping nonprofit organizations achieve their goals through strategic, thoughtful fund development and management consultation.
Barbara's background as a highly successful front-line fundraiser and manager encompasses every aspect of fundraising. Her background includes positions at Princeton University, the Baltimore Zoo (now The Maryland Zoo in Baltimore), American Lung Association of Maryland, Baltimore Educational Scholarship Trust (B.E.S.T.), University of Maryland-Baltimore County (UMBC), and the George Washington University.  She has advised nonprofit leadership, college deans, university presidents, trustees, and board members on fundraising strategies, solicitations, and engagement activities. Additionally, Barbara has developed and executed comprehensive and pioneering fundraising plans to enable resource growth.
Barbara is a Certified Fund Raising Executive and holds the CFRE professional certification from CFRE International. She was honored to be selected as a subject matter expert by CFRE International and served in Pass Point study group review of the CFRE exam. She received her B.A. in English from Muhlenberg College and has a certificate of Fundraising Management from Goucher College. Additionally, Barbara taught in Goucher College's Fundraising Management Certificate Program.
Prior to fundraising, Barbara had a distinguished Wall Street career. She worked for Commodities Corporation (now part of Goldman Sachs) New York desk, attained her NASD Series 3 License, executed commodity futures trading orders, and managed back office operations. She moved to financial sales at Merrill Lynch selling commodity futures managed accounts. Barbara has additional experience in business management and has supervised staffs responsible for office operations and finances.
SPEAKING ENGAGEMENTS:
American College of Osteopathic Internists National Convention, Phoenix AZ – "Mindful Estate Planning: A Fresh Perspective"
Association of Fundraising Professionals DC Chapter (AFP DC) CFRE Study Group presenter on "Securing The Gift"
Meals on Wheels Leadership Academy live webinars broadcast to national audiences on "The Happy Marriage of the 'Blended Ask'" and "Creating a Culture of Philanthropy"
Meals on Wheels America National Conference and Expo, Nashville TN – "Turning Leadership Transitions Into a Positive Opportunity", and; "Developing an Organizational Culture of Philanthropy for Boards, Volunteers and Non-Fundraising Staff"
Webinar panelist moderator: AFP DC "How to Make a Successful Call on a Major Donor Prospect"
Panelist for joint program with AFP DC & National Capital Gift Planning Council "Tips and Techniques to Opening Doors to Personal Contact with Donors"
Webinar panelist moderator: AFP DC "What You Need to Know About Planned Giving When Planned Giving Is Not All That You Do"
Webinar panelist: AFP DC "Opening the Door to Major Gifts: Mastering the Discovery Call"
Presenter: AFP "How to Educate Non-Fundraising Staff about Fundraising"
Presenter: University of Maryland System's Annual Giving Workshop
VOLUNTEER SERVICE
2015 to 2019, Falls Church City Council Urban Forestry Commission
2017 – selected as a subject matter expert by CFRE International and served in Pass Point study group review of the CFRE exam
2015 to 2018 Board of Directors, Association of Fundraising Professionals (AFP) DC Chapter
2014 to 2018 AFP DC Education Committee, Co-chair Advanced Executives subcommittee
1996-2002 Chair,  AFP Maryland, Volunteer Fundraiser Award Committee
1996 Chair, AFP Maryland Focus on Philanthropy Conference
1995 Chair, First Course in Fundraising, AFP Maryland Focus on Philanthropy Conference
Past community volunteer service: Literacy Works Book Bash; Aid To Artisans; American Heart Association-MD Affiliate; Baltimore Zoo's Zoomerang; Irvine Natural Science Center; The Nature Conservancy-CT Chapter; National Multiple Sclerosis Society-CT Chapter.